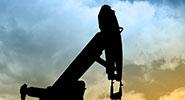 Pine Cliff Energy Ltd. has closed the previously announced acquisition of oil and natural gas assets in one of its core areas of Carrot Creek/Edson in the Province of Alberta for cash consideration of $33.25 million, prior to adjustments.
Pine Cliff now has a combined asset base production profile of over 7,000 barrels of oil equivalent (Boe) per day, weighted approximately 92% towards natural gas.
Pine Cliff's current production levels do not include the previously announced acquisition of approximately 5,300 Boe per day of production expected to close on or before November 1, 2014.