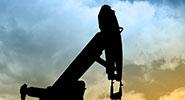 Pine Cliff Energy Ltd. has entered into an agreement with a senior oil and gas producer to acquire certain mainly natural gas weighted assets in the Viking area of Central Alberta and Ghost Pine area of Central Alberta for cash consideration of $185 million, prior to any closing adjustments.
The production of the Assets at the effective date of the Acquisition, was approximately 11,730 barrels of oil equivalent per day, weighted 89% to natural gas, 7% to oil and 4% to natural gas liquids. The Acquisition is consistent with Pine Cliff's strategy of acquiring large, operated, low decline natural gas assets with long-life reserves and low operating costs.
The Acquisition will have an effective date of July 1, 2015 and is presently expected to close on or around December 11, 2015. The asset purchase and sale agreement related to the Acquisition, although binding between the parties, is subject to various standard conditions, including title review, rights of first refusal and regulatory approvals. No assurances can be given that the Acquisition will be completed as proposed or at all.