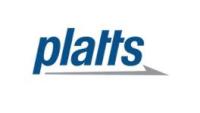 China's apparent oil demand in July decreased by 2.1% over the same month a year ago, according to a just-released Platts analysis of Chinese government data.
The apparent oil demand in July was 40.63 million mt or 9.61 million barrels per day (b/d). On a month-over-month basis, this was a 6.2% drop from 10.25 million b/d in June. The fall reversed the positive growth experienced in June.
The contraction occurred because China became a net exporter of oil products in July, with net outflows totaling 450,000 mt, according to data released by the General Administration of Customs on August 8.
In July, China reduced its imports of some oil products, including fuel oil and jet/kerosene; while increasing exports of others, such as gasoil and gasoline. This resulted from a combination of weakening demand – as in the case of gasoil and fuel oil – and higher domestic production for jet/kerosene and gasoline.
Overall, oil product imports during the month slumped 42.8% year-over-year to 1.86 million mt, while exports rose 13.8% to 2.31 million mt.
"The weakness in China's oil demand reflects the ongoing slowdown in its economy," James Bourne, Platts associate editorial director for Asia news. "It is the third time this year that the country has flipped to being a net oil product exporter. This was also seen in March and May, suggesting weakening oil demand."