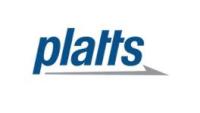 China's apparent oil demand* in April rose 1.4% compared with the same month last year to 39.92 million metric tons (mt) or an average 9.75 million barrels per day (b/d), a just-released Platts analysis of Chinese government data showed.
The year-over-year growth in apparent oil demand in April was greater than the 0.5% recorded in the previous month.
On a month-over-month basis, apparent oil demand in April fell 0.7% from March. This was the third consecutive year that apparent oil demand has contracted in April from March and is counter to prior years, when demand traditionally accelerated in the second quarter. Analysts have said this is mainly because of muted pick-up in industrial activities this spring.
China's refinery crude throughput volumes in April rose 3.8% from a year earlier to 9.67 million b/d, data from China's National Bureau of Statistics showed May 13.