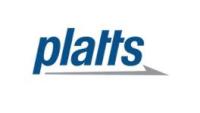 China's apparent oil demand in September climbed to the second-highest level since 2005, with a growth rate that was the sharpest in 15 months, according to a just-released Platts analysis of Chinese government data. Platts began tracking apparent oil demand in 2005.
Apparent oil demand in September was 42.34 million metric tons (mt), or an average 10.35 million barrels per day (b/d) – up 7.4% from the same month a year ago.
Analysts said previous stimulus measures by the local government, including loosening of credit controls; the lifting of the annual summer ban on fishing in China's waters; and autumn harvest activity in the farming sector buoyed domestic oil demand.
On a month-over-month basis, China's apparent oil demand in September rose 6.2% from August. During the first nine months of the year, total apparent oil demand was 9.95 million b/d, an increase of 1.8% from the same period last year.
Crude throughput by refineries in September jumped 9.1% year over year to 42.02 million mt, or an average 10.27 million b/d, according to the latest data released by the National Bureau of Statistics (NBS). This was also the second-highest level on record and marks the third time this year that China's refinery throughput exceeded 10 million b/d.