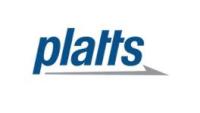 Oil production from the Organization of the Petroleum Exporting Countries (OPEC) climbed 70,000 barrels per day (b/d) to 30.2 million b/d in August from 30.13 million b/d in July as Libyan output surged despite the downward spiral of political chaos in the country, a Platts survey of OPEC and oil industry officials and analysts showed.
The OPEC total in August represents the highest volume from the oil producer group since August 2013, when output averaged 30.28 million b/d.
The increase from Libya, supplemented by a 50,000 b/d rise in Angolan output and smaller 20,000 b/d boosts from the United Arab Emirates (UAE) and Venezuela, more than offset decreases of 80,000 b/d and 50,000 b/d from Iraq and Saudi Arabia, respectively. Iranian output remained steady at 2.85 million b/d.
"The second half of this year looked a bit tight, given that OPEC output was significantly less than what the International Energy Agency projected was the 'call' for OPEC crude," said John Kingston, global director of news for Platts, a leading global provider of energy, petrochemicals, metals and agriculture information.
"But the August increase reflected here doesn't include the fact that Libya has moved higher still and doesn't reflect that Saudi Arabia can easily take some of that high level of production which was being used for summertime domestic electricity generation and put it in the open market," said Kingston. "It's good news that output stayed healthy despite the obvious problems with Iraqi output and obviously, it's a good report if you're a consumer."