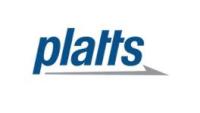 Oil production from the Organization of the Petroleum Exporting Countries (OPEC) totaled 29.94 million b/d in January from 30.03 million b/d in December, a just released Platts survey of OPEC and oil industry officials and analysts showed.
Combined output from the 12-member group fell 90,000 b/d month over month, dipping below 30 million b/d in January as steep falls in Iraqi and Libyan supply more than offset increases in Angola, Kuwait, Nigeria, Saudi Arabia and the United Arab Emirates. OPEC last pumped less than its 30 million b/d output ceiling in June last year.
"The slight drop in total OPEC volumes in January is due entirely to Iraq and Libya," said Margaret McQuaile, Platts senior correspondent. "However, Baghdad has scheduled record exports for February, so even if actual liftings don't quite match up, and barring any unforeseen disruption, we're still likely to see more out of Iraq. But Libya is a different kettle of fish. Given the political upheaval, production seems unlikely to stage any meaningful recovery any time soon."
Iraqi output, estimated at 3.1 million b/d in January, had risen to 3.4 million b/d in December when northern exports resumed through Turkey under an agreement with semi-autonomous Kurdistan. The drop in January was concentrated in the south, where crude quality issues kept some lifters away from the offshore single buoy moorings.