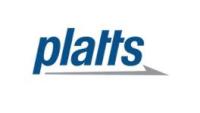 Oil production from the Organization of the Petroleum Exporting Countries (OPEC) totaled 30.72 million barrels per day (b/d) in March, up 800,000 b/d from February, and the highest monthly volume since November 2012, according to the latest Platts survey of OPEC and oil industry officials and analysts. In November 2012, OPEC output was estimated at 31.08 million b/d.
Saudi Arabia boosted production by 280,000 b/d to 10 million b/d from 9.72 million b/d in February, the survey estimated.
"The month-on-month increase for March is a big one that provides a lot of food for thought," said Margaret McQuaile, senior correspondent for Platts, a leading global provider of energy and commodities information. "Given minister Naimi's comments last week, Saudi Arabia looks set to keep production around 10 million b/d. But the questions are: Can Iraq sustain this higher level? And what about Libya? Will we see another increase in April or will it be more of the same -- up one month, down the next?"
Saudi oil minister Ali Naimi said last week that the kingdom had pumped an average 10.3 million b/d in March -- a record -- and that he expected production to continue around the 10 million b/d level. Previously, on March 23, he had said that the kingdom had ramped up crude oil output to approximately 10 million b/d. Riyadh told OPEC last month that it had produced 9.636 million b/d in February.
Naimi, speaking just days after Iran and six world powers agreed the parameters for a deal that could lead to increased flows of Iranian oil onto world markets, insisted that Saudi Arabia did not use oil for political purposes against any country. Nor was Riyadh competing against shale oil and other high-cost production, he said.
Libyan production rose by 210,000 b/d to 480,000 b/d in March despite the continued political chaos and the emergence of the so-called Islamic State in the North African country. Output ramped up gradually throughout the month, with the Sarir field working its way back toward the 185,000 b/d area after it was closed in February, first because of attacks on a pipeline and subsequently because of bad weather.