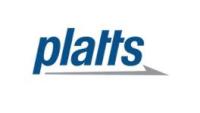 Oil production from the Organization of the Petroleum Exporting Countries (OPEC) totaled 30.93 million barrels per day (b/d) in April, up 210,000 b/d from March, as several member countries boosted production, according to the latest Platts survey of OPEC and oil industry officials and analysts.
The April total, which is the highest since November 2012, leaves the group's output nearly 1 million-b/d above the 30 million b/d ceiling that has been in place since the beginning of 2012 and which Saudi Arabia successfully argued in November should be maintained, despite plunging oil prices and misgivings among several member countries.
The biggest single increase came from OPEC kingpin Saudi Arabia, which increased output by 100,000 b/d to 10.1 million b/d in April. Smaller increases came from Iran, Iraq, Kuwait, Libya and Nigeria.
Angolan output dropped by 70,000 b/d month on month to 1.68 million b/d, largely due to problems at BP's Plutonio field. Supply of another Angolan grade, Saturno, has also been affected by power outages in recent months.
Libyan production in April rose to 520,000 b/d from 480,000 b/d the previous month. Output climbed as high as 600,000 b/d early in the month as production ramped up from eastern fields, but technical problems at fields operated by the state-owned Sirte Oil Company and the closure of the Elephant (El Feel) field in southwestern Libya saw production slide back below 500,000 b/d.
In late April, crude supplies to the eastern Libyan port of Zueitina were suspended after protesters forced the closure of the pipeline feeding the terminal.
Iraqi production was estimated at 3.6 million b/d, up 70,000 b/d from March, increased exports from Ceyhan in Turkey compensating for a drop in those from the south.