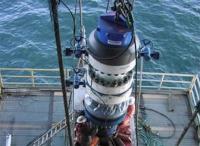 Plexus Holdings PLC has finalised and entered into a licence agreement ('Licence Agreement') dated 1 July 2015 with Yantai Jereh Oilfield Services Group Co., Ltd ('Jereh'), a Chinese oil services provider listed on the Shenzhen stock exchange with a market capitalisation of US$6.9bn, to facilitate the rental, sale, and manufacture of Plexus' wellhead equipment into the major Chinese, wider Asian, Brazil, Indian and Middle East oil and gas markets.
The Licence Agreement is a transformational milestone for Plexus and is in line with its strategy of significantly increasing the global reach of its best in class POS-GRIP wellhead equipment in markets which offer exponential growth opportunities.
Plexus has also finalised and entered into a share subscription agreement ('Share Subscription Agreement') dated 1 July 2015 with Jereh International (Hong Kong) Co., Ltd ('Jereh HK'), with formal completion to occur on receipt of funds as detailed below from Jereh HK ('the Initial Subscription Completion').