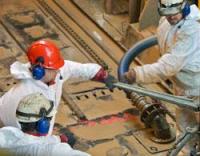 A majority in the Norwegian Energy and Environmental Committee today presented a proposal to the Storting which involves the supply of power from land to the entire Utsira Height.
Power from land to all of Utsira is one of three options in the concept study for Johan Sverdrup. Statoil and partners are recommending a two-phase solution from an industrial, financial and environmental standpoint.
The committee spokesman, who represents the Labour Party, communicates an intention of not creating a situation that will delay Johan Sverdrup. It is important for Statoil that the scheduled progress in developing the Sverdrup field is maintained. One year's delay on Sverdrup will entail a pre-tax loss, in present value, of NOK 20 billion kroner.