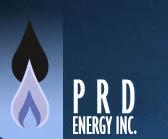 PRD Energy Inc. says that Mark Hornett, President and Chief Operating Officer, has resigned from his position as an officer of the Company and its subsidiaries, effective June 15, 2015. Mr. Hornett will remain a director of PRD Energy Inc.
"Mr. Hornett played a key role in the entry of PRD into Germany and he has been an influential factor in creating a positive reputation in the industry. We thank him for his contributions and wish him success in his future endeavors," said Michael Greenwood, Chairman and CEO. Mr. Hornett added "It's been a great experience to work with and build such a strong team in entering the German market. I look forward to seeing the success of the Company going forward."
Over the past several years the Company has substantially grown its team in Germany and Calgary with highly qualified professionals capable of executing the Company's business plan in Germany.