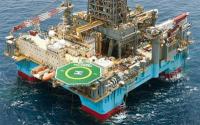 Chariot Oil & Gas Limited provides a pre-close operational update.
During the course of 2014, Chariot has carried out substantial amounts of technical work across the entirety of its portfolio, diversified risk through two successful farm outs, repositioned all of its Namibian licences by removing well commitments and injected further capital into the Company.
These successes have delivered an extensive, operated, high-equity, giant-potential portfolio in licences with low commitments and significant amounts of time to achieve zero cost exploration through partnering. At year-end, the unaudited cash position of the Company is estimated to be approximately US$42 million, with additional recoveries of up to US$13.5 million expected from our new partners following the final approvals of the relevant state authorities.