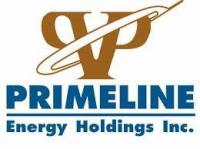 Primeline Energy Holdings Inc. says that drilling operations of the LS30-3-1 well have been completed without discovering hydrocarbons.
LS30-3-1 is located approximately 20km north of the LS36-1 gas field platform and was targeting a large channel sand prospect as part of Primeline's two well exploration drilling programme for 2015.
The well spudded on November 13. When the well reached the planned total depth of 1800m, Primeline decided to deepen the well, drilling to a total depth of 2000m on November 27 with electronic log data being collected during November 27-30.
The analysis of the results shows that whilst the well encountered three sets of very good sandstone reservoir sequences as predicted, unfortunately there was no oil or gas accumulation in those sandstones. The LS30-3-1 has thus been declared as a dry well and the plug and abandon operation is now ongoing before the rig is released.