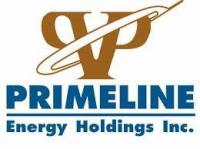 Primeline Energy Holdings Inc. has commenced the drilling operations of the LS30-3-1 well in Block 33/07 in the East China Sea.
Following the plug and abandon operation of LS23-1-1 announced Oct. 28, Primeline's contractor, China Oilfield Service Ltd. (COSL), towed the rig HYSY 941 or COSL 941 (400' ILC) to the LS30-3-1 location Nov. 4 and successfully jacked up the rig on location Nov. 7. COSL subsequently completed all the necessary preparation work and Primeline obtained the operation license. LS30-3-1 well was then spud Nov. 13 and drilling is ongoing.
LS30-3-1 is located approximately 12.4 miles (20 kilometers) north of the LS36-1 gasfield platform and is targeting a large channel sand prospect.