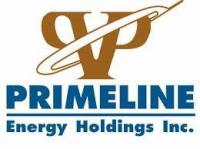 Primeline Energy Holdings Inc. has completed the drilling operations of the LS23-1-1 well in Block 33/07 in the East China Sea and will now continue with the exploration drilling program for the LS30-3-1 well.
The LS23-1-1 well was spud Sept. 23 and reached total depth (TD) of 8,747 feet or (2,666 meters) Oct. 21 and wireline logging data was subsequently acquired.
The well encountered sandstone units of Paleocene and early Cretaceous age, drilling through the geological sequence as anticipated and finished in basement rock. It discovered several zones of gas bearing sandstone and evaluation of logging data indicated total cumulative net pay thickness of 46 feet (14 meters).