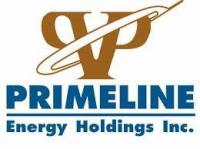 Primeline Energy Holdings Inc. has commenced the drilling of its LS23-1-1 exploration well to tap into resources near its LS36-1 gas field production facility.
As recently announced, Primeline's drilling contractor China Oilfield Services Ltd started to tow the drilling rig, HYSY941, on September 15. The rig arrived at LS23-1-1 on September 17 and the subsequent jackup and loading operation was successfully completed. LS23-1-1 was spudded on September 23, 2015.
The LS23-1-1 well is in 81 m of water in Block 33/07 in the East China Sea and is 24 km from the LS36-1 gas field platform. The planned total depth of the well is designed to be 2,688 m with several target zones in Palaeocene sediments. The drilling is scheduled to take approximately 30 days including logging. If hydrocarbons are discovered, additional logging or drill stem tests will be carried out.