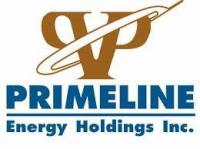 Primeline Energy Holdings Inc. has appointed Timothy Baldwin as a director of the Company effective immediately.
On August 14, 2015, upon completion by the Company of the issue of US$10 million principal amount of unsecured convertible bonds to GRF Prime Limited, a special purpose vehicle owned by a resources fund managed by GEMS Investment Management Limited, Mr. Baldwin was appointed a director of the Company subject to acceptance by the TSX Venture Exchange, which was received on October 29, 2015.
Mr. Baldwin is a Partner of General Enterprise Management Services (HK) Limited, a related company of GEMS Investment Management Limited. He has extensive experience in the oil and gas industry having been with BP between 1995 and 2008. In this time he worked in commercial roles focused on exploration and production, LNG, shipping as well as a number of the downstream businesses.