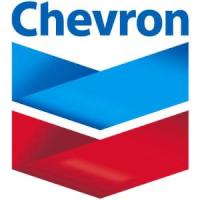 Chevron Corporation has reached a settlement agreement with James Russell DeLeon, the principal funder of the fraudulent lawsuit against Chevron in Ecuador. Chevron brought claims against DeLeon in Gibraltar, where DeLeon maintains a residence, for his role in funding and advancing the fraudulent lawsuit.
In the settlement, DeLeon has resolved those claims by withdrawing financial support from the Ecuador litigation and assigning his interests in the litigation to Chevron. Chevron, in turn, has agreed to release all claims against DeLeon. In filings with the Gibraltar court, DeLeon previously disclosed having invested approximately $23 million in the case in exchange for an approximate 7 percent stake in the $9.5 billion Ecuadorian judgment against Chevron. DeLeon's funding entity, Torvia Limited, and his associate, Julian Jarvis, are also parties to the settlement.
"We are pleased that yet another long-time supporter has ended his association with this scheme," said R. Hewitt Pate, Chevron's vice president and general counsel. "Chevron will continue to hold accountable those who associate themselves with this fraudulent litigation."
On March 4, 2014, Judge Lewis Kaplan of the U.S. District Court for the Southern District of New York ruled that the $9.5 billion judgment against Chevron in Ecuador was the product of fraud and racketeering activity, finding it unenforceable in the United States and holding Steven Donziger, the lead lawyer behind the lawsuit, liable for RICO violations. The judgment also discussed DeLeon's involvement, which included providing the main source of funding for the propaganda film Crude, contributing approximately 60 percent of the film's total funding. As part of the settlement, DeLeon has agreed to assign to Chevron all of his financial interests in Crude.