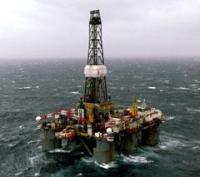 Providence Resources provides an update on its Polaris oil prospect in the Rathlin Basin, offshore Northern Ireland. Providence currently holds a 100% interest in the Polaris prospect, located in P1885 which is situated offshore the Antrim coast.
Providence has recently completed an assessment of satellite oil seep data acquired over P1885. These data have revealed the presence of two large seeps c. 3.5 km northwest of the Polaris prospect. These seeps appear to be related to faulting and may provide direct evidence of active oil migration from potential Lower Carboniferous source rocks. Accordingly, as part of its licence commitments and to minimize ongoing costs, Providence has relinquished c. 70% of P1885, retaining what it considers to be the most prospective area over the Polaris prospect.
Separately, appraisal well planning is ongoing on the Rathlin Energy-operated Ballinlea oil discovery, which is located in the adjacent onshore exploration licence. The original well, which is interpreted by the Operator to have been located close to an oil-water contact, recovered oil from Lower Carboniferous-aged sands. The Polaris structure is interpreted to be on-trend with the Ballinlea discovery and therefore the results from this appraisal well will be important in relation to future drilling activities in P1885.