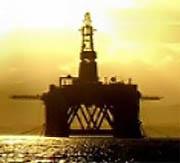 Pura Vida Energy advises that the MZ-1 exploration well offshore Morocco has drilled through the three prognosed Jurassic fans and the well has reached a final depth of 6,150 metres Sub Sea True Vertical Depth (SSTVD) within Triassic aged sediments and wireline logs are expected to be run shortly.
Preliminary results from available drilling data (excluding wireline logs) indicate that no oil shows have been encountered. After completion of wireline logging, the well is expected to be plugged and abandoned as planned.
Whilst final costs in relation to the well are not yet available, the Company anticipates costs to be in line with budget expectations.
The decision was made by the joint venture to deepen the well to 6,150 metres to intersect the Lower Jurassic source rocks and test Jurassic Fan-3, which has provided valuable information and the ability to fully calibrate all data prior to selection of the location of the second well.