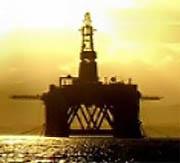 Results from the MZ-1 well, Pura Vida's first offshore Morocco, have shown no oil detected. The company was fully carried for two wells and attention now turns to the second well which must commence by Sept 2016. Within its wider portfolio, Pura Vida's attention turns to Gabon and Madagascar where farm-outs and seismic interpretation are the focus. Our RENAV based on committed drilling activity has been adjusted following the MZ-1 outcome to A$0.31/share. This represents substantial upside to the current share price.
MZ-1 outcome and plans for further drilling
The MZ-1 well was drilled to 6,150m subsea, having drilled through three 3D seismic-prognosed Jurassic fans and terminated in Triassic sediments. Although wirelines were still to be run, there were no oil shows in the cuttings and the well is expected to be plugged and abandoned as a dry hole. Pura Vida's Moroccan focus now shifts to the second well which is yet to be finalised, but Freeport the operator, will be renegotiating rig contracts, which we believe to be a highly prudent undertaking and should mitigate the potential of a cost overrun on this well. Pura Vida is carried through the two wells to a maximum of US$215m. Although an overrun mechanism exists; we feel the risks of overrun are mitigated if rig negotiations are successful. The second well must commence drilling by the end of September 2016.