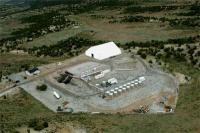 Questerre Energy Corporation has appointed Ted Roberts to the Board of Questerre.
Peder Paus, Chairman of Questerre, commented, "It is with great pleasure that we welcome Ted Roberts to our Board. He is currently a senior portfolio manager at Mandatum Life, our largest institutional shareholder. With his extensive experience in equity capital markets we are looking forward to his contribution to our Board."
Mr. Roberts is a seasoned investment manager most recently as the Senior Portfolio Manager at Mandatum Life Insurance Company Limited, a subsidiary of the Sampo Group, a Finnish financial company. Mr. Roberts will be leaving Mandatum Life as of January 2015 to pursue other opportunities. Prior thereto he was Investment Manager at Kairos Investment Management, a private investment management company, based in London. Mr. Roberts holds an MSc in Construction Economics and Management from the Helsinki University of Technology.