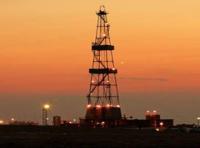 The Board of Directors of Ramba Energy Limited says that an investment agreement has been entered into between (i) Ramba Energy Exploration Limited ("REEL"), a wholly owned subsidiary of the Company, (ii) Ramba Energy West Jambi Limited ("REWJ"), a wholly owned subsidiary of REEL, and (iii) GSS Energy Sumatra Limited (the "Investor"), a company incorporated under the laws of the British Virgin Island, on 18 May 2015 (the "Investment Agreement").
REWJ holds 100% of the working interest in the Operations Cooperation Agreement in respect of the West Jambi Oil and Gas Operating Area.
The Investor is a wholly-owned subsidiary of GSS Energy Limited, a company listed on the Catalist board of the Singapore Exchange Ltd.
Pursuant to the Investment Agreement, the Investor has agreed to advance to REWJ an aggregate amount (the "Investment") equivalent to (i) all costs, fees, and expenses incurred by REWJ arising out of or in connection with the drilling and completion of two (2) exploration wells (the "Wells")(collectively, the "Drilling Cost) up to US$4,000,000, and at the option of the Investor, an option to advance up to another US$2,000,000 upon full expense of the aforementioned US$4,000,000 if after spending US$4,000,000 both Wells are not complete, and (ii) US$1,000,000, for all general and administrative costs incurred by REWJ from the date of the Investment Agreement.