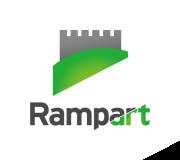 Rampart Energy Ltd has secured rights to an 80% working interest as Operator in exploration permit WA-503-P, through an agreement with Neon Energy Ltd and partner Black Swan Resources Pty Ltd (Black Swan).
Subject to the approval of the National Offshore Petroleum Titles Administrator (NOPTA), Rampart will be assigned the 80% interest in WA-503-P in consideration for assuming Neon Energy's commitments pertaining to the permit.
Block WA-503-P is located offshore Western Australia within the Dampier Sub-basin, inboard of the giant Northwest Shelf complex and on trend with numerous oil and gas discoveries, including the Legendre and Hurricane fields. The shallow water depth across the block (maximum 70 metres) allows for drilling by lower cost 'jack up' drilling rigs.