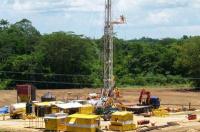 The Board of Range Resources has appointed Mr. Ian Olson as a Non-Executive Director of the Company with immediate effect.
Mr. Olson (aged 46) is a Chartered Accountant with over 25 years of experience whose areas of expertise include corporate finance, audit and assurance across a broad range of industries including energy.
Ian is a Non-Executive Chairman of two ASX listed companies and consults to KPMG's M&A practice in Australia. Previously Managing Partner of PKF Chartered Accountants in Perth, Western Australia, Ian also spent numerous years working with global investment banks in London and New York. He is a member of the Institute of Chartered Accountants in Australia and the Australian Institute of Company Directors.