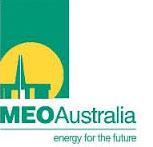 MEO Australia Limited notes the announcement made on 19th January, 2015 by Mosman Oil and Gas Limited (Mosman), indicating that it intends to vary its unsolicited off-market takeover offer to acquire 100% of outstanding MEO Shares (Mosman Revised Proposal).
The Mosman Revised Proposal indicates the intention to vary its offer to one AIM-listed Mosman Share for every ten MEO Shares on issue.
Shareholders are advised to take NO ACTION in relation to the Mosman Revised Proposal or any document received from Mosman until they receive the MEO Directors' formal recommendation regarding the Mosman Revised Proposal.