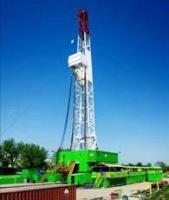 Red Emperor Resources NL announces the following update with respect to its Georgian Project.
Despite Red Emperor again being advised last quarter by the operator, Strait Oil & Gas, that an agreed drilling program and a valid drilling licence was in place with the Georgian Oil and Gas Ministry, drilling activity is yet to commence in Block VIb. Whilst a drill rig and all required services remain available, Strait's major shareholder, Range Resources Limited, who are obligated to fund the drilling program and the costs to the end of Phase III of the Production Sharing Contract on behalf of the Joint Venture, has been focused on the disposal of the asset as opposed to continued further investment.
Red Emperor understands that representatives of Strait will be negotiating to extend the PSC that covers Block VIb, which was due to expire in March 2015, however there is no certainty that such an outcome can or will be achieved. While Red Emperor is hopeful that it will, in the meantime the Company continues to stand by its position with respect to Range's obligations to drill a second well and cover the costs of Phase III on Block VIb, which formed part of the 'drilling program' contemplated in its 2011 Subscription Agreement. Red Emperor has met its financial commitment with respect to the Agreement and is disappointed that drilling activity is yet to commence. The company will continue to protect its interests with respect to both blocks and the value they represent.