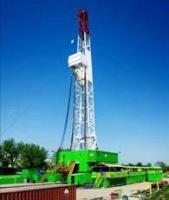 Red Emperor Resources NL announced an oversubscribed placing, through its London Broker, Brandon Hill Capital, and its Australian Broker, 708 Capital, of 72,000,000 new ordinary shares at $0.063 or GBP 0.04 (AUD 0.08) per share (the Placing Shares) to raise $4.53 million or GBP 2.88 million (AUD 5.76 million) before expenses (the Placing).
Proceeds from the raise and existing cash resources will principally be used to fund the upcoming drilling and potential appraisal activities in the Philippines, where the Company has a 15 percent interest in Service Contract 55 (SC55) in the southwest Palawan Basin.
SC55 is a deepwater block in the middle of a proven regional oil and gas fairway that extends from the productive offshore Borneo region in the southwest to the offshore Philippine production assets northwest of Palawan. The first prospect, Hawkeye-1, was identified on 2D seismic in 2007 and further defined with a 232 square kilometers (600 square kilometers) 3D seismic acquisition in late 2009.