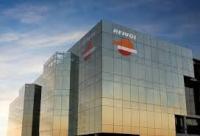 Talisman Energy Inc. has entered into a definitive agreement (the "Arrangement Agreement") with Repsol S.A. under which Repsol will acquire all of the outstanding common shares of Talisman for US$8.00 (C$9.33) per share in cash.
The purchase price for the common shares represents a 75% premium to the 7-day volume weighted average share price and a 60% premium to the 30-day volume weighted average price. Total transaction value is approximately US$13 billion, including Talisman's current debt.
In addition, under the transaction, Talisman will be allowed to pay aggregate cash dividends of US$0.18 per common share prior to closing, including the dividend declared and payable on December 31, 2014.