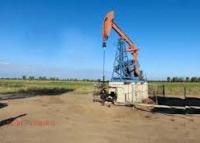 Singapore-listed oil and gas exploration and production firm RH Petrogas Limited, provided an update on drilling at the Fuyu 1 production sharing contract (PSC) in Songliao Basin in China's Jilin Province.
KRL drilled and completed nine development wells in the quarter ending July 31, bringing the total number of wells drilled year-to-date to 14. The firm and its partner China National Petroleum Corp. (CNPC) agreed to drill 40 development wells in the Fuyu 1 Block in 2015 under the work program.
The Chinese authorities approved the overall development plan for the Fuyu 1 Block, which cover an area of approximately 98 square miles (255 square kilometers), in October 2014. The joint venture has completed the drilling of 29 development wells since the Overall Development Plan was approved by the Chinese government in October 2014.
Separately, RH Petrogas reported that the company posted a net loss of $2.036 million for the second quarter of 2015 that ended June 30, compared to a net profit of $993,000 a year ago as revenue was hit by a "significant decrease in average realized oil prices for the period and decline in production due to power disruption in both Basin and Island PSCs."