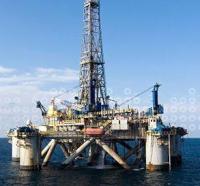 RigNet, Inc. has signed a renewal contract to serve a major global offshore drilling contractor, on an ultra-deepwater semi-submersible drilling rig operating in the Barents Sea.
"This installation shows RigNet's commitment to developing innovative remote communications solutions in the Arctic region to support our energy customers," said Øyvind Folge, RigNet's Region Vice President, Scandinavia and Europe. "With this latest contract renewal and bandwidth upgrade, RigNet has shown the ability to accommodate the communication needs for expanding offshore rig operations in the Barents Sea."
RigNet has successfully upgraded the VSAT bandwidth for the rig to 8Mbps full duplex for operations in the Barents Sea close to 74 degrees north latitude. RigNet has demonstrated the capability to provide cost efficient, high quality VSAT solutions with high uptime in the Barents Sea for several years.