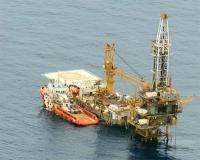 The boards of Rockhopper and FOGL have reached agreement on the terms of a recommended all-share merger to be effected by means of a Court-sanctioned scheme of arrangement under Part IV of the Companies Act 1948, being the legislation applicable in the Falkland Islands where FOGL is incorporated.
The boards of Rockhopper and FOGL believe that a combination of the Rockhopper and FOGL groups represents a compelling opportunity for shareholders of both companies to benefit from the significant value opportunity arising from the combination of their highly complementary portfolios. Specifically, the Combined Group is expected to:
•be the largest North Falkland Islands licence and discovered resource holder with a material working interest in all key licences; •have enhanced prospects of progressing the Sea Lion project through final investment decision; •have greater exposure to exploration and appraisal upside potential; and •benefit from enhanced scale and capabilities creating value in the current market environment. Pursuant to the Merger, which will be subject to the Conditions and further terms set out below and in Appendix 1 and to the full terms and conditions which will be set out in the Scheme Document, Scheme Shareholders will receive for each FOGL Share 0.2993 Rockhopper Consideration Shares.