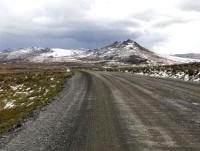 Rockhopper Exploration plc, the North Falkland Basin oil and gas exploration company, confirms the culmination of various board changes.
Following the previously announced appointments of John Summers and Keith Lough both as Non-Executive Directors, the Company confirms that John Crowle and Chris Walton will step down from the board as of 31 March 2014. Both Mr Crowle and Mr Walton have served a term approaching the nine years considered by the UK Corporate Governance Code to be relevant to the determination of a director's independence.
Following these changes, Bob Peters will become Senior Independent Director.