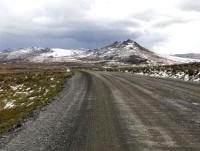 Rockhopper Exploration plc is pleased to provide the following update on the status of the Ombrina Mare project in Italy.
The Italian Government has announced that the Environmental Impact Assessment for the Ombrina Mare field development project has now been approved by the Minister for the Environment and countersigned by the Ministry of Cultural Heritage. The decree includes the 'Autorizzazione Integrata Ambientale' (Integrated Environmental Authorisation).
The decree will now be passed to the Ministry of Economic Development in order to complete the process to award the Ombrina Mare Production concession.
Sam Moody, CEO, commented,'We are delighted to report progress on the Ombrina Mare project. While additional approvals are still required before we move into the Production Concession, we consider this to be a significant milestone towards unlocking the project.'