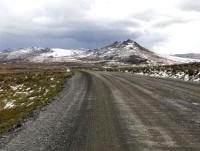 Rockhopper Exploration plc, the North Falkland Basin oil and gas exploration company, advises shareholders that Premier Oil will provide an update on the Sea Lion Development at a Capital Markets Day.
The following details of the Sea Lion Development using a Tension Leg Platform ("TLP") concept will be disclosed:
Costs (unescalated in 2013 money):
It is estimated capital costs (gross) for Phase 1 of the Sea Lion development will total $5.2 billion comprising $3.5bn for surface facilities and $1.7bn for drilling. Capital expenditure to first oil is expected to be $3.8bn. Annual operating expenditure (gross) is expected to average $260 million including Floating Storage Unit rental and well interventions.