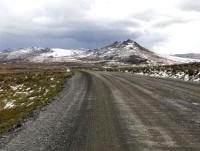 Rockhopper Exploration says that the 14/20-1 'Isobel Deep' well was spudded, by Premier Oil as operator, at 22:20 local time on the 8th April 2015.
The Well is located on licence PL004a in which Rockhopper has a 24% working interest and is an exploration well on the Isobel deep prospect. The Isobel Deep Well will be the first test of the F3 fan system entering the basin from the South East margin as a sequence of stacked reservoirs. This well will be targeting the Isobel deep fan in the area of maximum mapped reservoir thickness and has a GCoS of 20%. The well is targeting Gross Pmean resources of 72mmbbls (range 9-207mmbbls) although the complex as a whole in this area has gross Pmean prospective resources of just over 500mmbbls.
Drilling operations are expected to take approximately 30 days and no coring or testing is planned for this well. A further release will be made when drilling is completed.