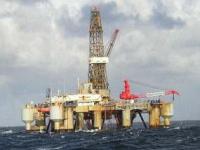 Rockhopper Exploration is pleased to announce the successful completion of the side track well GU2-Dir A at the Guendalina gas field (Eni 80% Operator, Rockhopper 20%) in the Northern Adriatic, offshore Italy.
The Well, which was drilled on time and on budget, reached a planned total depth of 3,276m. All target horizons within the Pliocene were gas-bearing and penetrated in an up-dip position with anticipated reservoir characteristics. Additionally, two deeper gas levels were encountered that have been perforated as part of the dual string completion.
The rig moved off location on 4 November and production has now resumed. Total production from the field is stabilised at approximately 440,000 standard cubic metres (scm) per day gross, 88,000 scm per day net to Rockhopper (580 barrels of oil equivalent (boe) per day), representing an increase of 190% from the last reported rates of approximately 200 boe per day net.