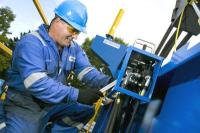 Aberdeenshire-based oilfield service company ROMAR International has entered a two year agreement with STEP Oiltools to represent the company in the Middle East.
This agreement follows on from a successful contract already in place with STEP Oiltools to promote ROMAR's range of magnetic separation products in South East Asia which has seen the company's sales increase by 95% in the region.
As part of the South East Asia contract, two successful jobs were recently completed in North West Australia and Brunei with a combined contract value of $1.2M (£750,000).
The latest agreement will involve ROMAR's products penetrating the Middle East specifically Oman, UAE, Saudi Arabia, Kuwait, Bahrain, Qatar and Iraq.