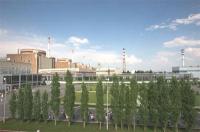 Rosatom Asia supported public acceptance of nuclear energy as well as shared the Russian experience and capabilities in the area of nuclear education at the first Nuclear Youth Congress held on 12-13 of October in Universiti Teknologi Malaysia (Johore Bahru).
Rosatom approached its presentation by focusing on communications work during the implementation of the nuclear power projects both in Russia and abroad. It emphasized that nuclear technology is a unique tool, which has unlimited opportunities not only for electricity, but is also able to handle many challenges facing humanity, including the important fields as medicine, water treatment, ecology and agriculture.
Moreover, Rosatom noted that, despite the obvious advantages of nuclear technologies, there is lack of knowledge about nuclear power in society. This, in turn, is a barrier to a positive public perception of the industry in such countries, especially newcomers as Malaysia and other ASEAN countries. In this regard, the task for students and young specialists working in nuclear industry is for them to participate in comprehensive promotion of the basic knowledge about nuclear technologies.