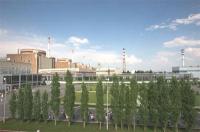 JSC SPA Tsniitmash, the machine building division of nuclear energy company Rosatom, has signed two cooperation agreements with Heavy Engineering Corporation Limited (India).
The agreements pave the way for the opening training centres in India, as well as for joint development, assimilation, and technological support of the introduction of end-to-end technologies of manufacturing products for heavy and power engineering.
The agreements were signed during the visit of Indian Prime Minister Narendra Mody's to Moscow at the end of December 2015.