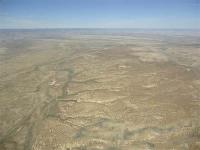 Rose Petroleum says that John Blair has decided to leave the Company and has stepped down from the Board of Directors. The Board has accepted John's resignation, which takes immediate effect, and wish him well in his future endeavours. The Board is grateful to John for his efforts toward developing the Company's oil and gas projects and in assembling such an experienced and professional US team. He leaves the projects in very capable hands.
Ty Watson, Rose's current Senior Vice President of Operations who has worked closely with John since joining the Company, has been appointed President of Rose Petroleum US LLC and will head-up Rose's oil and gas operations. Mr. Watson will be leading the oil and gas team on the ground in developing the Company's three onshore US exploration, development and production projects.
Mr. Watson is a Petroleum Engineer with 30 years of experience in drilling and completion operations, business development and acquisitions in basins across the US. He began his career at Schlumberger where he progressed through technical and operational positions for 13 years culminating in being appointed as the Western Region General Manager.