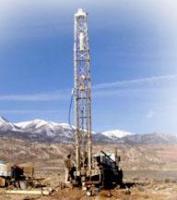 Rose Petroleum's wholly owned subsidiary, Rose Petroleum (Utah) LLC, has received and signed a unit operating agreement for its Cisco State Unit from the State of Utah (the "Operating Agreement").
The Cisco State Unit, which covers an area of 10,888.95 acres, is held by Rose as lease land and had originally been scheduled to expire. However, the unitisation and the Operating Agreement now enable Rose to retain the lands through the commencement of drilling provided that Rose drills one well within 6 months of completion of the previous well. Rose's first Mancos Well, Rose 1-34 State, is located within the Unit and is planned to be spudded in December.
The Rose 1-34 State Mancos well location has already been staked (surveyed) and the on-site inspection has been conducted by the State of Utah. Rose is therefore able to commence construction of the drilling pad and road into the drill location and anticipates completing this over the coming weeks to ensure drilling commences in mid-December 2014 subject to final approval of the drilling permit which is expected imminently.