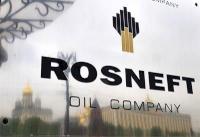 Rosneft President, Chairman of the Management Board Igor Sechin and Bishkek Oil Company CEO Alexander Niyazov signed a framework agreement regarding purchase and sale of the Bishkek Oil Company Group. The document was signed in the presence of Kyrgyz President Almazbek Atambaev and the Chairman of the Russia-Kyrgyzstan Intergovernmental Commission Andrey Belianinov.
According to the Agreement, Rosneft is to acquire 100% in the Bishkek Oil Company Group, one of the leaders of the oil products distribution market in Bishkek. Rosneft will thus acquire a branchy retail network in the Kyrgyz capital, as well as several infrastructure facilities.
Igor Sechin said after signing the agreement: "We are interested in the all-round promotion of the Rosneft brand in the high-potential Kyrgyz market. I believe that this acquisition will allow all Kyrgyz motorists to appreciate the high quality of our fuel, besides setting new high standards of operation and additional services offered at our filling stations."