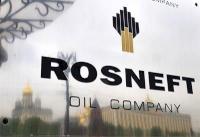 As part of a working visit to Armenia Rosneft President Igor Sechin met with the President of the Republic of Armenia, Serzh Sargsyan. A number of documents, pointed at extending cooperation with the republic, were signed in presence of the Armenian President
Rosneft, L.L.C. PIRELLI Tyre Russia, and Oil Techno signed a Memorandum of Understanding with regard to establishing styrene-butadiene rubber (SBR) production joint venture in Armenia.
The realization of the project will help implement new technologies in Armenia and create a modern production facility of state-of-the-art eco-friendly materials – SBR is employed in the production of "Green tires", which improves fuel economy performance and also tire grip in wet and dry conditions.
Under the terms of the Memorandum Rosneft intends to be a leading investor and equity holder in the plant and Pirelli will cooperate jointly with Rosneft in research and development activities to develop SBR and is interested in entering into a long-term off-take agreement to purchase the SBR produced.
Commenting on the signing Igor Sechin said: "the realization of the project will promote the revitalization of the rubber industry in Armenia and will help strengthen Armenia's economy and industrial capabilities to compete in the world market. Moreover this memorandum is an example of strengthening ties between Armenia and Russia following the trade agreement ratification".