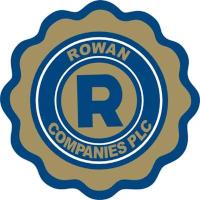 Rowan Companies plc announced that its monthly report of drilling rig status and contract information has been updated as of March 20, 2014.
Notable events in the current report include:
◾J.P. Bussell: Awarded an estimated 209 day contract with Petrofac in Malaysia at $143,000 per day, above prior day rate at $140,000, which commenced at the beginning of March 2014. ◾Gorilla VI: Increased off rate time by 61 days during 2Q 2014 for additional repairs and testing that have been identified as the project nears completion. Rig is currently expected to return to service the end of June 2014. ◾Gorilla V: Increased off rate time by 12 days to 42 days during the end of 1Q and early 2Q 2014 for repairs and inspections. As previously scheduled, the rig is also expected to be off rate for seven days during 2Q 2014 for planned maintenance. ◾Hank Boswell: Previously scheduled 28 days off rate time for inspections has been deferred to 1Q 2015 from 2Q 2014. ◾Rowan Stavanger: Extended contract term one month to September 2014 with Talisman in the U.K. sector of the North Sea and deferred previously scheduled 30 days out of service time to 4Q 2014 from 3Q 2014.