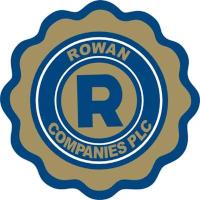 Rowan Companies has updated its monthly report of drilling rig status and contract information as of July 18, 2014.
Notable events in the current report include:
Rowan Renaissance: Rig is currently operating offshore West Africa in Angola. Rig experienced 24 days off rate time during 2Q/3Q 2014 for previously planned commissioning of late arriving equipment, which has been completed. Rig also experienced approximately 19 days off rate time during 2Q 2014 for previously disclosed issues with the subsea systems. This has been corrected and similar issues with the remaining drillships are not anticipated. Rowan Gorilla VI: Increased shipyard off rate time by 12 days due to completion of equipment commissioning during 3Q 2014. The Company recently received positive results from an audit conducted by the Norwegian Petroleum Safety Authority and expects the rig to resume operations in mid-August 2014 under its existing Acknowledgement of Compliance.