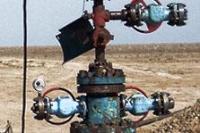 Roxi, the Central Asian oil and gas company with a focus on Kazakhstan, is pleased to update the market with operational progress at its Galaz and BNG assets.
Galaz
Roxi is pleased to announce that Well NK-31 has been spudded and is to be drilled to a total depth of 2,500 meters targeting Middle Jurassic. The well is expected to reach Total Depth by the end of July, 2014.
Well NK-31 will be the deepest of the wells drilled to date at Galaz and is being drilled on the main Contract Area.