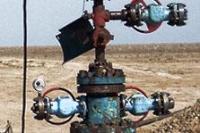 Roxi, the Central Asian oil and gas company with a focus on Kazakhstan, is pleased to update the market with operational progress at its BNG and Galaz assets.
BNG
Deep well
Drilling at Well A5, which is targeting the Permian and middle Carboniferous of the South Emba sub-basin, has reached a depth of 4,081 meters after successfully passing through the salt layer without incident despite very high pressures.
Casing is being set and drilling to the planned total depth of 4,700 meters is expected to recommence in early May. The first indications from this well should be available by the end of May 2014.
Shallow wells
Well 806, which is targeting Jurassic bearing sands at 2,200 meters has produced on a test basis, using a 3mm choke, at the rate 22 bopd. A slight well repair is required to improve production volumes.