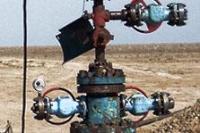 Roxi Petroleum receives a licence extension and updates operational progress at its Galaz asset.
Galaz
The Galaz block is located in the Kyzylorda Oblast in central Kazakhstan. The Contract Area was extended on 10 January 2011 to 179 square kilometres and now includes significant exploration upside on the east side of the Karatau fault system, as well as the NW Konys development.
The operator is LGI, the Korean multi-national, which invested US$34.4 million by way of loans into the project and paid a further US$15.6 million in return for 40 per cent of the asset. A total of 30 square kilometres 3D seismic has been acquired and processed.